Everybody Drives Auto Loans
Financing Your Car Loan Made Easy
Our team of credit experts will work hard to find the best car loan for you. At Davey Auto Sales, we can get you into a reliable vehicle if you have excellent credit or less-than-perfect credit. We specialize in securing auto loans for everybody. Apply today and we'll make it easy to arrange an auto loan that suits your budget. You can drive away in a high-quality used vehicle from Davey Auto Sales.
It's as easy as 1, 2, 3! Connect with our financial advisors or submit your credit application to get started.
Everybody Drives
Our finance experts have strong relationships with banks and financial institutions, and they'll work hard to secure the best auto loan for you. At Davey Auto Sales, you're working directly with the people completing your financing and buying directly from our lot. Along with securing you an auto loan, our finance team will give you professional advice on how you can maintain, build, or repair your credit.
Come in & see for yourself why Everybody Drives at Davey Auto Sales.
Frequently Asked Questions
HOW LONG DOES IT TAKE TO GET APPROVED?
It generally only takes a few hours to secure auto loans for our clients. In some instances, we'll contact you for additional information.

CAN I TALK TO SOMEONE ABOUT MY SITUATION?
Of course! We would love to hear from you and answer any questions you may have. We're always happy to provide expert financial advice. Contact us online, or feel free to give us a call at 905-720-2277.

HOW MUCH DOES YOUR SERVICE COST?
It's free! We're here to help, so contact us today for free credit advice from our team of experts. We can help you maintain, build, or repair your credit while driving the right car for you!

DO YOU SELL MY INFORMATION?
Never! Here at Davey Auto Sales, we never resell your information. Here, you're working directly with our financing experts and our inventory to obtain the best car and car loan for you - no fuss, and no third parties.

WHERE DOES MY LOAN COME FROM?
We're accredited by all of the major banks and financial institutions. Our team works to provide you with competitive rates, without the small print of too-good-to-be-true rates.
---
Lenders That We Work With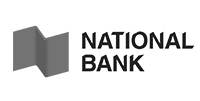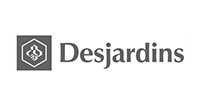 ---
Complete my Credit Application Online
Disclaimer
By submitting your email address or phone number, you allow us, Davey Auto Sales, to include you on our contact lists to send you information about our products, services and promotions. You may revoke consent at any time by clicking on the "Unsubscribe" link in your email.