Specialty Finance Department
Everybody Drives at Davey Auto Sales
At Davey Auto Sales, we specialize in obtaining vehicle loans for people with less than perfect credit. Bad credit and previous bankruptcies are no match for our expert financing team. No matter what your circumstances we do our best to secure loans for you with affordable rates and payments.
Our Financial Partners
We have many recognized lenders available who are happy to help us. We have strong relationships with all of the major financial institutions and will work hard to find you the best rate possible. There is no obligation to complete a transaction until you are happy with your vehicle, terms, and payments. It usually takes only a few hours to arrange financing for our customers.
Davey Auto Sales Credit Promises
We do not sell or transfer your information to other credit facilities, thus protecting your privacy. We will always have a great selection of very clean late model vehicles for you to choose from.  If you feel more comfortable discussing your credit situation with someone over the phone or in person we would be happy to hear from you. Contact one of our credit experts at 905-809-1508.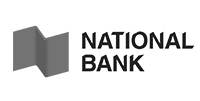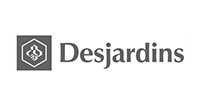 Frequently Asked Questions

HOW CAN I REBUILD MY CREDIT?
At Davey Auto Sales, our finance experts will help you choose not only the right loan, but the right car. Believe it or not, banks take the chosen car into consideration when assessing your auto loan. By choosing the right car and terms, we're able to help customers rebuild their credit, and often get them into a newer car at a lower rate in as little as 15 months!

HOW IS MY LOAN DECIDED?
When reviewing a potential loan, banks look at your credit repayment history, how long you've had credit attached to your name, and the amount of credit you've been granted. For car loans, the unique car you're purchasing is also important.

AM I ELIGIBLE FOR A CAR LOAN?
To determine if you're eligible for a car loan, you can complete our online application below, or visit our finance department in person. We're often able to secure loans for customers who have not been approved elsewhere thanks to our long history in financing and unique understanding of the credit application process. 
Disclaimer
By submitting your email address or phone number, you allow us, Davey Auto Sales, to include you on our contact lists to send you information about our products, services and promotions. You may revoke consent at any time by clicking on the "Unsubscribe" link in your email.